USB FLASH DRIVES
USB Flash Drive Toulouse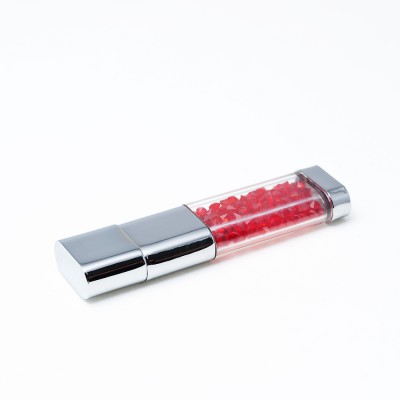 CM-1182
Keep your valuable data with you at all time.
Convenient, small and light weight storage device.
Housing can be in metal or white color.
Little stones can be in various colors like blue, red and translucent.
A special USB for special logos.
Product code:
CM-1182
Dimension:
67 x 12 x 7 mm.
Color(s):
Black, Silver (PMS: 877 C), White
Packaging:
Polybag, Small Gift Box, Mini Gift Box, White box
Decoration:
Pad Print
Print dimension:
Front: 20 x 6 mm. Back: 20 x 6 mm.
Technical
USB 2.0
Available capacity up to 32GB
128 MB - 2GB Write / read speed: 5/10 mb/s
4GB - 16GB Write / read speed: 5/11 mb/s
32GB Write / read speed: 6/12 mb/s
Material: Metal, glass
OTHER USB FLASH DRIVES PRODUCTS