POWER BANKS
Power Bank Sense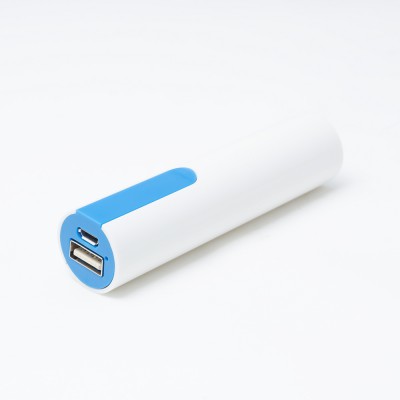 CM-6066
Power on the Go.
Available in 2000 mAh, 2200 mAh, 2600 mAh, 2600 mAh Samsung, 3000 mAh
Small and easy to carry.
Never run out of power.
Great printing area for your logo.
Product code:
CM-6066
Dimension:
98 x 24 mm.
Color(s):
White-Black, White-Blue, White-Grey, White-Red
Packaging:
Pouch (velvet), White box, Pouch (Water resistant), Black Box Power Bank
Decoration:
Pad Print
Print dimension:
All sides: 25 x 10 mm.
Technical
Available Capacity: 2000 mAh, 2200 mAh, 2600 mAh, 2600 mAh Samsung, 3000 mAh
Batteries:Li-ion battery, A 18650
Grade A battery
Input: DC5V 1A
Output: DC5V 1A
One cable with USB plug for charging
Cycle life time is 500 times
Charging time: about 4 hours
Material: ABS Plastic
OTHER POWER BANKS PRODUCTS