POWER BANKS
Wireless Charger Mirach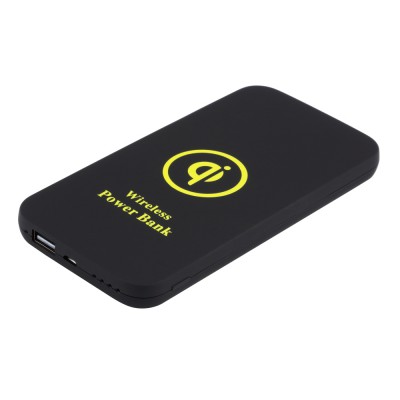 CM-6121
Wireless Efficiency with polymer battery
Product code:
CM-6121
Dimension:
148 x 75 x 12 mm.
Color(s):
Black, White
Packaging:
White box
Decoration:
Full colour, Pad Print, Receiver Wireless Charger
Print dimension:
Front: 138 x 65 mm. Back: 138 x 65 mm.
Options:
Receiver Wireless Charger
Technical
Polymer battery
Wireless powerbank
charging instructions: LED display lamp
The Capacity is 6000Mah
Mobile power conversion efficiency :92%
Input:5V 2A
Output:5V/2A
protection function: short circuit protection / overcharge protection / over discharge protection
From and above Iphone 8 and Samsung S6 , S7 Edge, S8, S8 +, Note 8 versions can charge without receiver. For other Phone brands it depends on the technical details of the phone if it needs the receiver or not.
OTHER POWER BANKS PRODUCTS