USB FLASH DRIVES
USB Flash Drive Yokohama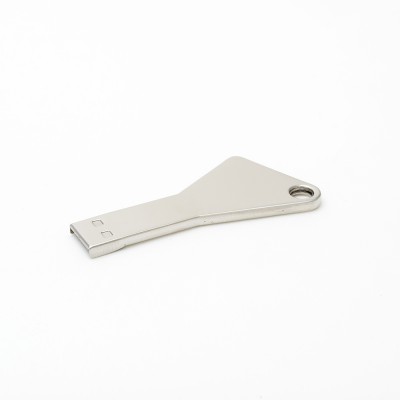 CM-1177
Keep your valuable data with you at all time.
Convenient, small and light weight storage device.
Add your company name and logo to create maximum awareness.
Cap less USB in key shape.
Great branding options: pad print and engravement.
Product code:
CM-1177
Dimension:
60 x 27 x 3 mm.
Color(s):
Metal
Packaging:
Polybag, Plastic Gift Box, Mini Gift Box, Packaging
Decoration:
Engravement, Pad Print
Print dimension:
Front: 25 x 5 mm. Back: 25 x 5 mm.
Technical
USB 2.0
Available capacity up to 32GB
128 MB - 2GB Write / read speed: 5/10 mb/s
4GB - 16GB Write / read speed: 5/11 mb/s
32GB Write / read speed: 6/12 mb/s
Material: Metal
OTHER USB FLASH DRIVES PRODUCTS